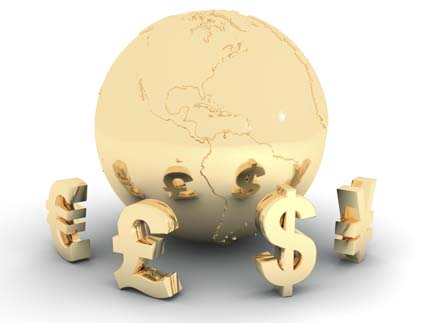 Al Dar Exchange is one of the leading names in the Qatar remittance market and a pioneer in the industry of Qatar money exchange business.
Al Dar Exchange operated as part of the remittance market for over 10 years. Since its inception in 2006 Al Dar Exchange has many milestones and reached to a position where the company can call itself an established, well recognized and customer centric organization where the focus is on providing the best available service to the clients through the best available medium at the best available price.
A continuous effort is always put towards developing and introducing new products and solutions to benefit the customers. Also special solutions and services are provided to the corporate clients fulfilling their needs in a professional and enhanced way. Special rates are offered on bulk amounts.
The backbone of remittance business is driven by 85 reputed correspondent banks and agents worldwide. Al Dar Exchange has a massive tie up with banks who are leaders in their specific regions. Continuous efforts are put towards making tie ups with more banks and financial establishments in order to expand our reach and provide better service to the customers.
Having a vision of becoming the leader of the Qatar remittance industry, Al Dar Exchange is working towards achieving the goal and plans to expand by providing the best quality unmatched multi-services to our clients. Al Dar Exchange gives you the unbeatable advantage of availing money exchange under one roof. Rates offered are competitive and schemes are tailor made to suit your requirements. With such a proven track record, committed and dedicated workforce, innovative value added products, unmatched experience, we fulfill and provide practical solutions to meet your needs. We have a clear combination of business strategy and workforce strategy to encounter the real challenges confronting us in the competitive world.
All this is backed up by a very strong IT and E-Banking set up which takes care of the whole technological operational setup of the company. All the offices and branches of Al Dar Exchange are connected through a highly advanced network with highly advanced servers located in Doha office.
Believing in providing best pre-sales and after-sales service to the customers, Al Dar Exchange has a dedicated customer care department. Also the company is planning to expand and centralize its customer care department in order to provide better service to its customers.
Al Dar Exchange always ensures 100% reliability in transactions and provides full safety for money to the clients. Speed and service are the key issues in our business and we ensure the same while performing any kind of transaction.
Worthwhile to mention, that Al Dar Exchange has strengthened its fiscal position over the years and emerged as a strong organization. With the company's turnover fairing in millions of dollars per annum, it is targeting higher goals to be achieved in future.
The company is not working only towards strengthening and increasing its own resources but also working towards the betterment of the society and the community. A continuous attempt is put towards spending funds for a cause which will benefit the community and society.